A salon for ladies by ladies
BLACK FRIDAY!
SCALP REVITALISE TREATMENT (NEW!)
$58 for all hair lengths.
For itchy, dry & dandruff-prone scalp types.
BOOK NOW!
BUNDLE-TASTIC!
Get a complimentary bar shampoo when you purchase a scalp tonic bundle!
CODE: BLACKFRIDAYBUNDLE
*The above-mentioned discount code will only be active from 24 Nov till 30 Nov 2023.
ADD TO CART!
FULL HIGHLIGHTS
S/M: $98 | L/XL: $128
*Not inclusive of base colour if needed.
Add-on of $20 for XXL length (Mid-back to tailbone).
BOOK NOW!
Our Black Friday exclusive deals are valid from 24 to 30 November 2023 only.
November Specials!
TAOYAKA TREATMENT + COMPLIMENTARY HOME CARE SET
NEW!
S to M: $78 | L to XL: $98
Add-on of $20 for XXL length (Mid-back to tailbone)
(U.P. $128 onwards)
BOOK NOW
FULL HEAD COLOUR + MOTION POST COLOUR TREATMENT
S: $70 | M: $85 | L: $100 | XL: $115
*Not inclusive of bleaching.

Add-on of $20 for XXL length (Mid-back to tailbone)
BOOK NOW
*Both promotions are valid for appointment dates in November 2023 only.
#GUZELGIVESBACK
TURKEY-SYRIA FUNDRAISER
A big thank you to everyone who contributed to our week-long fundraiser from 13 to 19 February 2023 for the victims of the recent Turkey-Syria earthquake.

Alhamdulillah, we're pleased to announce that we have managed to raise a total of $800 which has officially been donated to Global Ehsan Relief and Infaq.SG.
WELCOME TO GUZEL SALON!
Guzel Salon by Sultanas is a muslimah salon which specialises in scalp care and welcomes girls, ladies & women from all walks of life.

We offer the full spectrum of salon services. Our wonderful team is here to listen to your needs and guide you in the treatments that are best for you.
As of April 2023, we offer halal manicure services as well.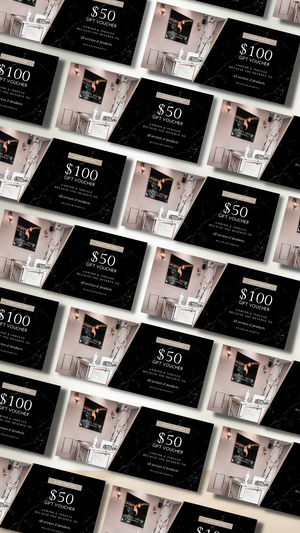 SHARE THE LOVE WITH OUR
Gift Vouchers
SGD$50 & SGD$100 gift vouchers available for purchase.
T&Cs apply.
buy now
OUR PARTNERING BRANDS:
★★★★★

Making the appointment in this saloon was one of the best decisions I've made this year! The hairstylist, Ash, did a fantastic job, her patience and services are tip top! Love their fun and friendly staffs, Amira and lady boss Lynn and I'm really pleased! Will recommend without hesitation.

Barkon Badar
★★★★★

Booked scalp treatment for myself, and creambath for my princess, we were being pampered by Lynn and Ayu! They are knowledgeable, and I am especially amazed by their great service and homely ambiance, they even made sure Nayla was feeling comfortable right when we got our foot in! Our first time here, and definitely won't be our last! Will definitely come back again! 💖 #alhamdulillah

Dayana Zez
★★★★★

It was my first time coming to this salon & I can assure you that its the best salon I've ever been to. I love everything & everyone here. I will definitely come back for my hair treatments here. Just so soooo amazing ❤️😍

Zurina L
★★★★★

My daughter and I had a wonderful time at Guzel salon. It was our first time there. The service rendered was superb and the staff were all friendly and thoughtful too! No hidden costs, no hard selling of packages, just straightforward hairdressing service. The promo for the luks treatment was great too! My daughter's first salon experience, and she loved it! Insha Allah we will be returning again next time 😊

Rafidah Noh
★★★★★

Ash was friendly and approachable. She gave me choices on what I can do to my hair. Her hands were magical! Head massage top notch! Felt comfortable throughout with great atmosphere! Love you Ash!

Khairunnisa Morki